LIASE Group Attends Auto Shanghai 2019
June 28, 2019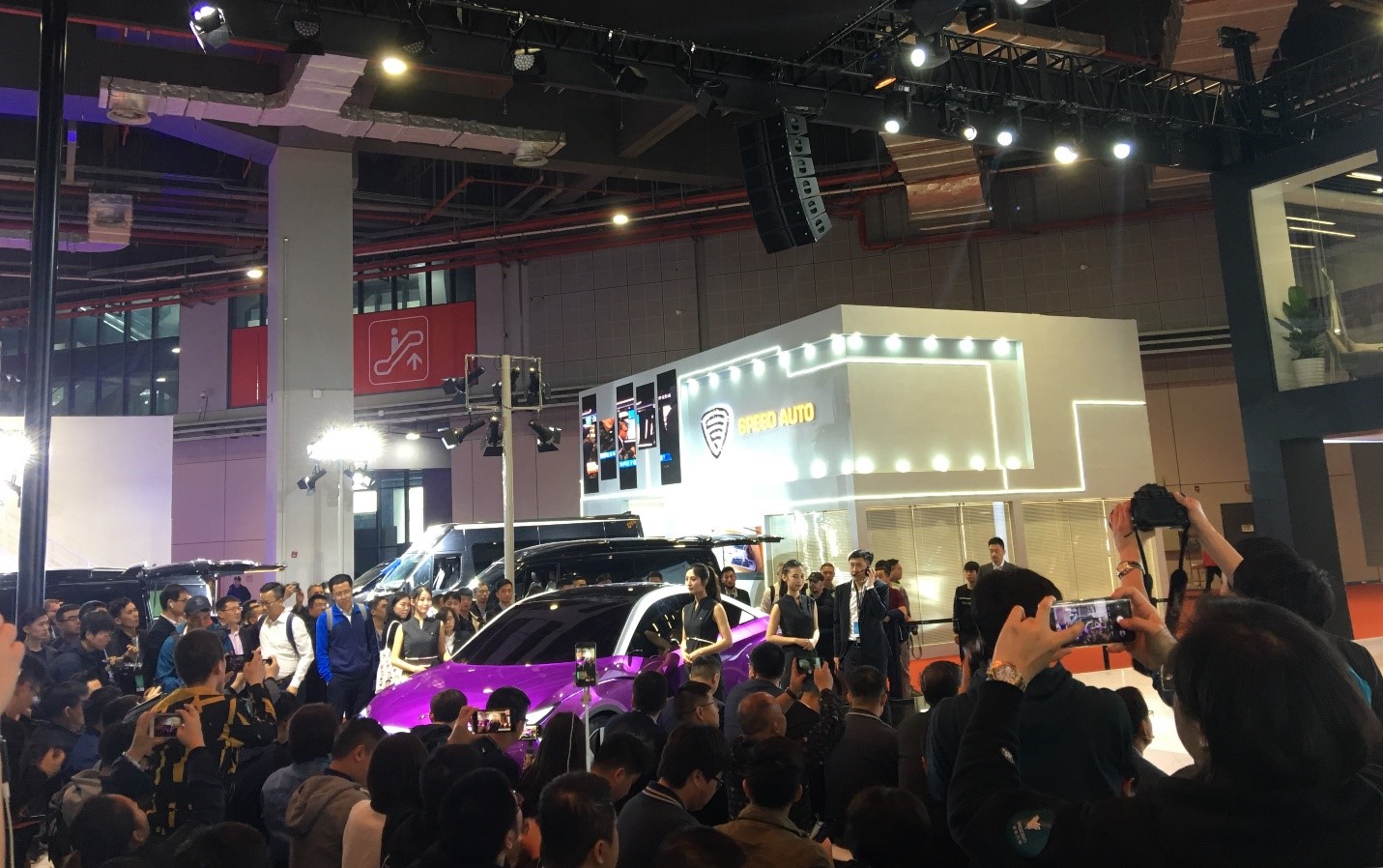 The LIASE Group's Vanessa Moriel, Managing Director APAC, attended the International Automobile Industry Exhibition (Auto Shanghai) from April 16-17, 2019 in Shanghai, China.  Auto Shanghai is one of the most important automotive events in the world, where many of the latest cars, technologies and concepts are unveiled. The biennial event featured most of the major Chinese and global automakers. The show also included approximately 110 press conferences and 11,300 journalists.
Electric mobility and autonomous driving
Several trends emerged from Auto Shanghai. The show was quite a treat for fans of electric vehicles. Many auto manufacturers are developing electric or hybrid models in response to changing environmental regulations introduced in China to reduce emissions. This made Auto Shanghai 2019 a great opportunity to view automaker's new electric vehicles or concepts. Notable examples included:
Karma – This California-based electric car start-up showcased three electrified models.
Aston Martin – The classic British manufacturer unveiled their first-ever all-electric car, the Rapide E.
Autonomous driving technology was another hot trend at the show. Several car manufacturers exhibited car models with advanced autonomous features and Internet connectivity.
Auto Shanghai was a brilliant opportunity for the LIASE Group to witness how technological innovation is having an impact on the Chinese automobile market and to learn about some of the latest innovations and trends in the global automotive industry. Like in previous years, LIASE Group had the chance to connect with many executives, leaders and professionals who were also at the show.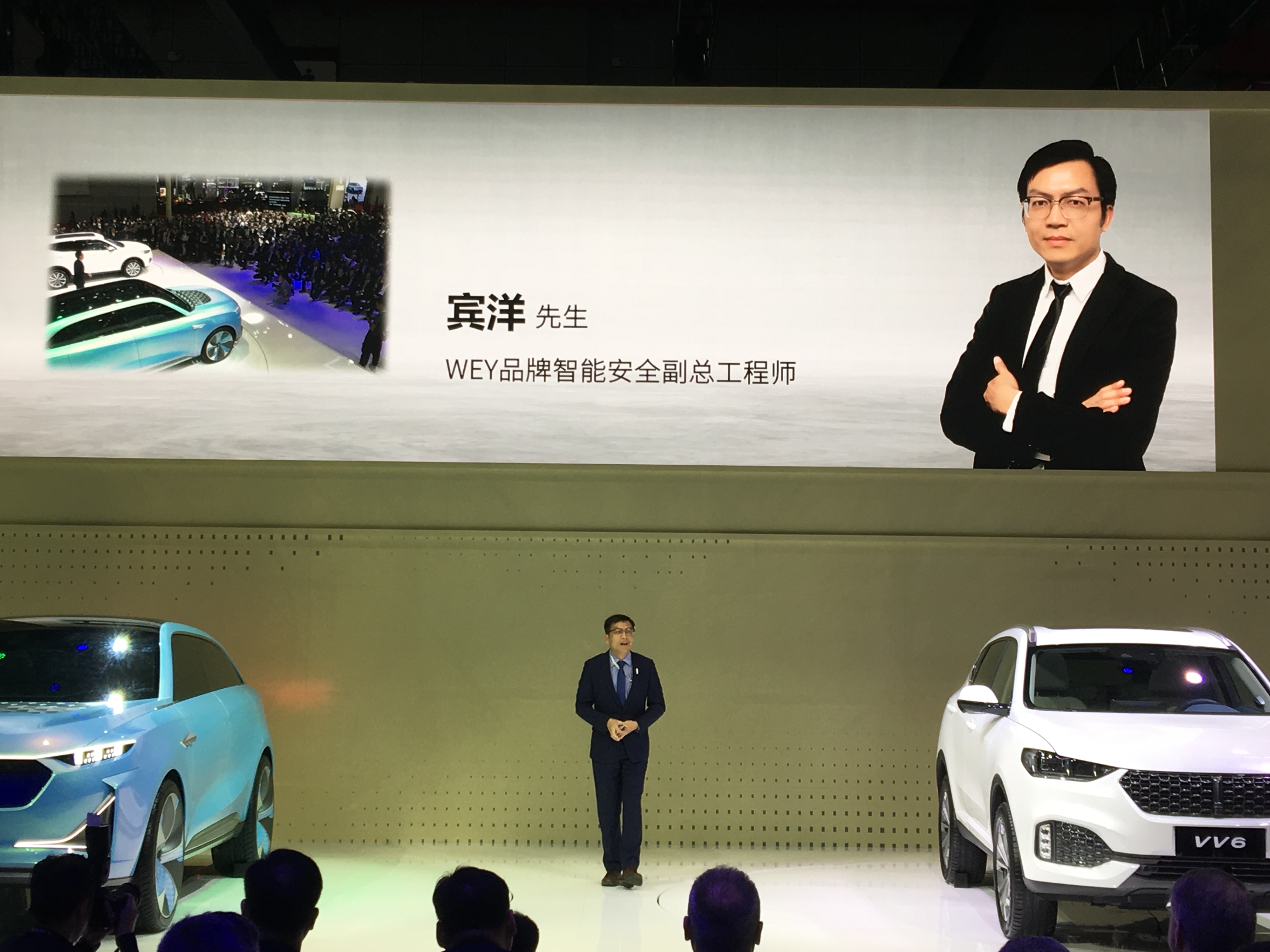 WEY's new SUV model was showcased. Pictured here is Bin Yang, Intelligent Safety, Deputy Engineer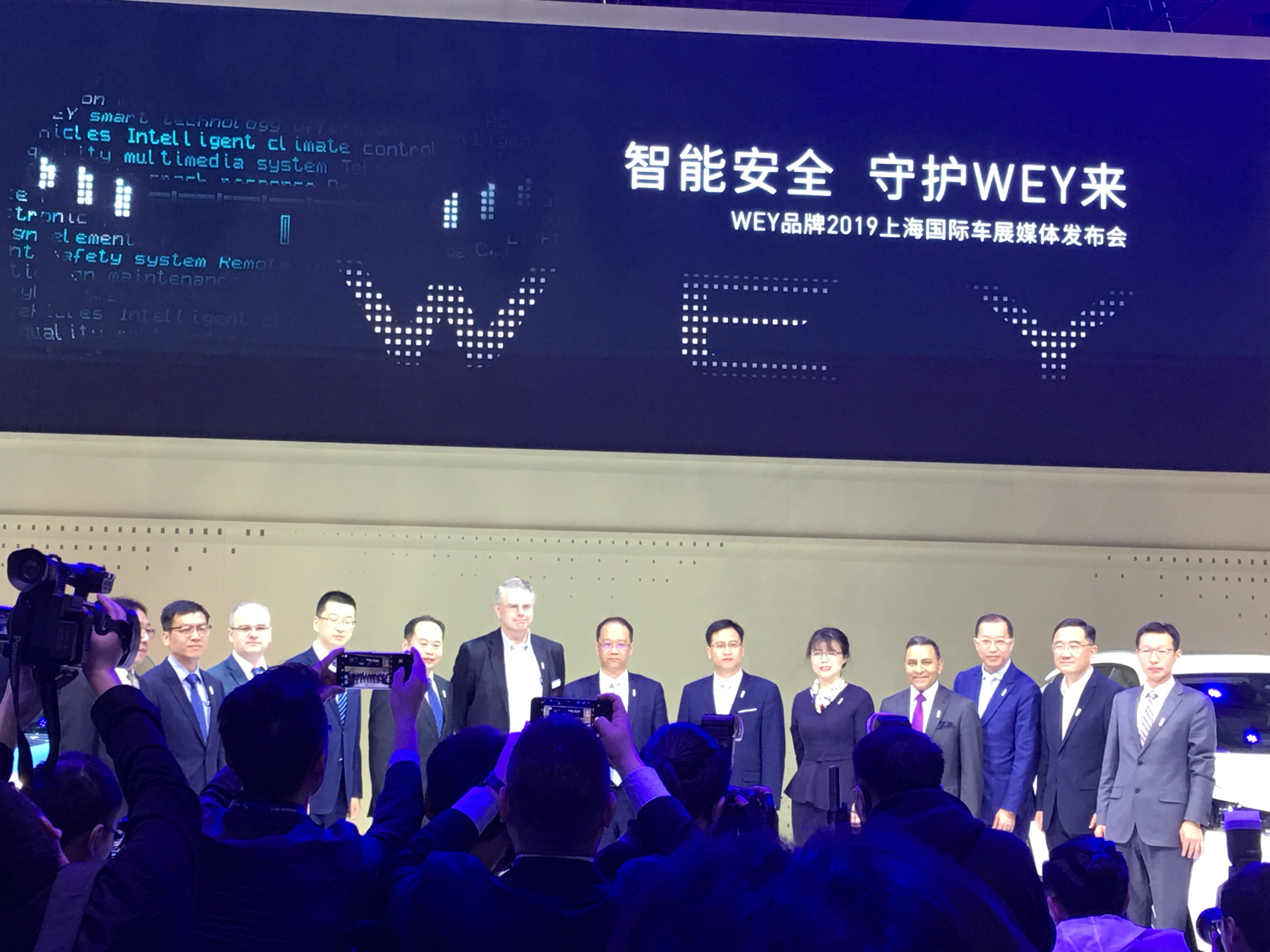 WEY's management team taking a group photo after the WEY press release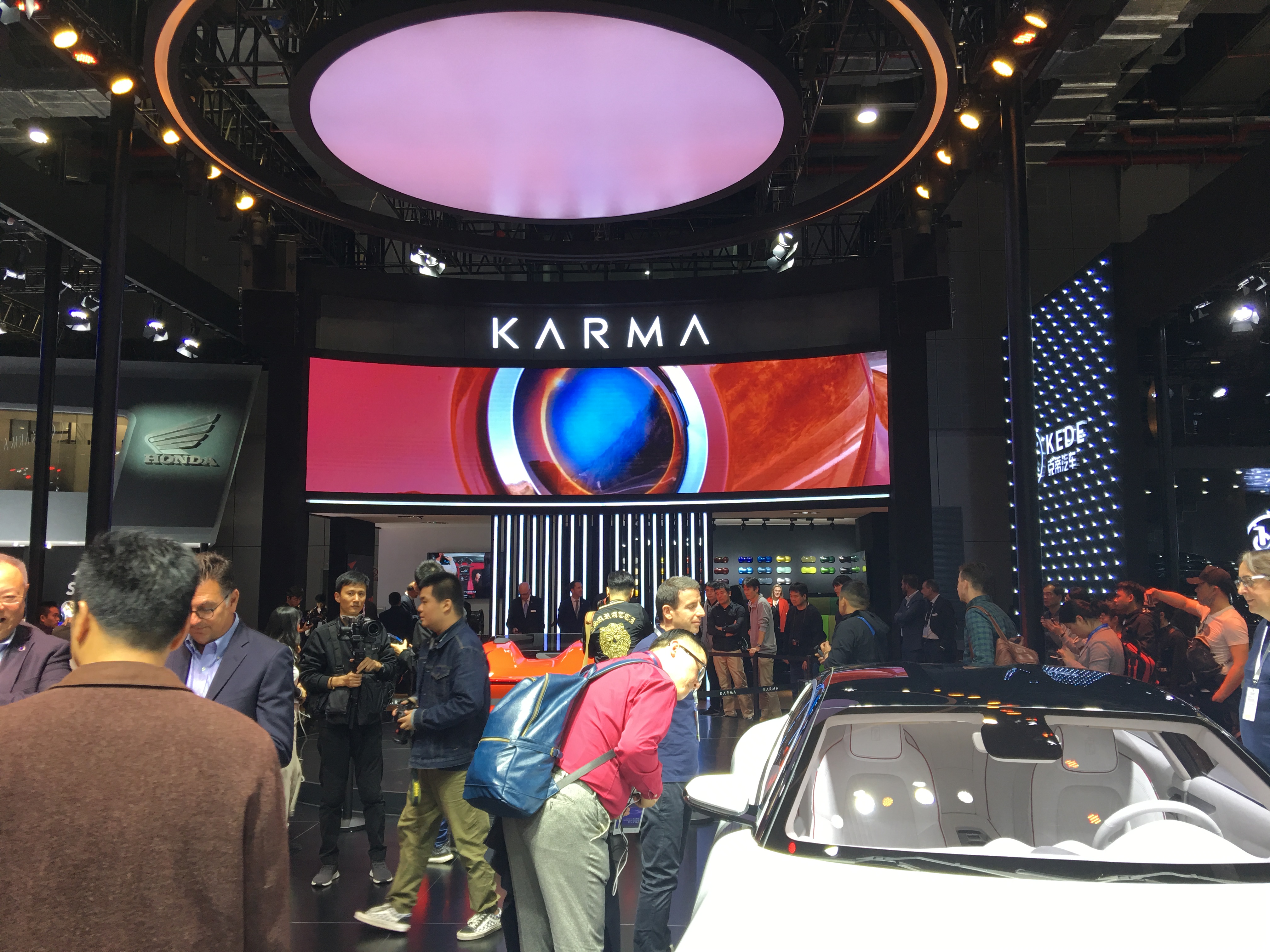 Karma's new neighborhood electric vehicle was showcased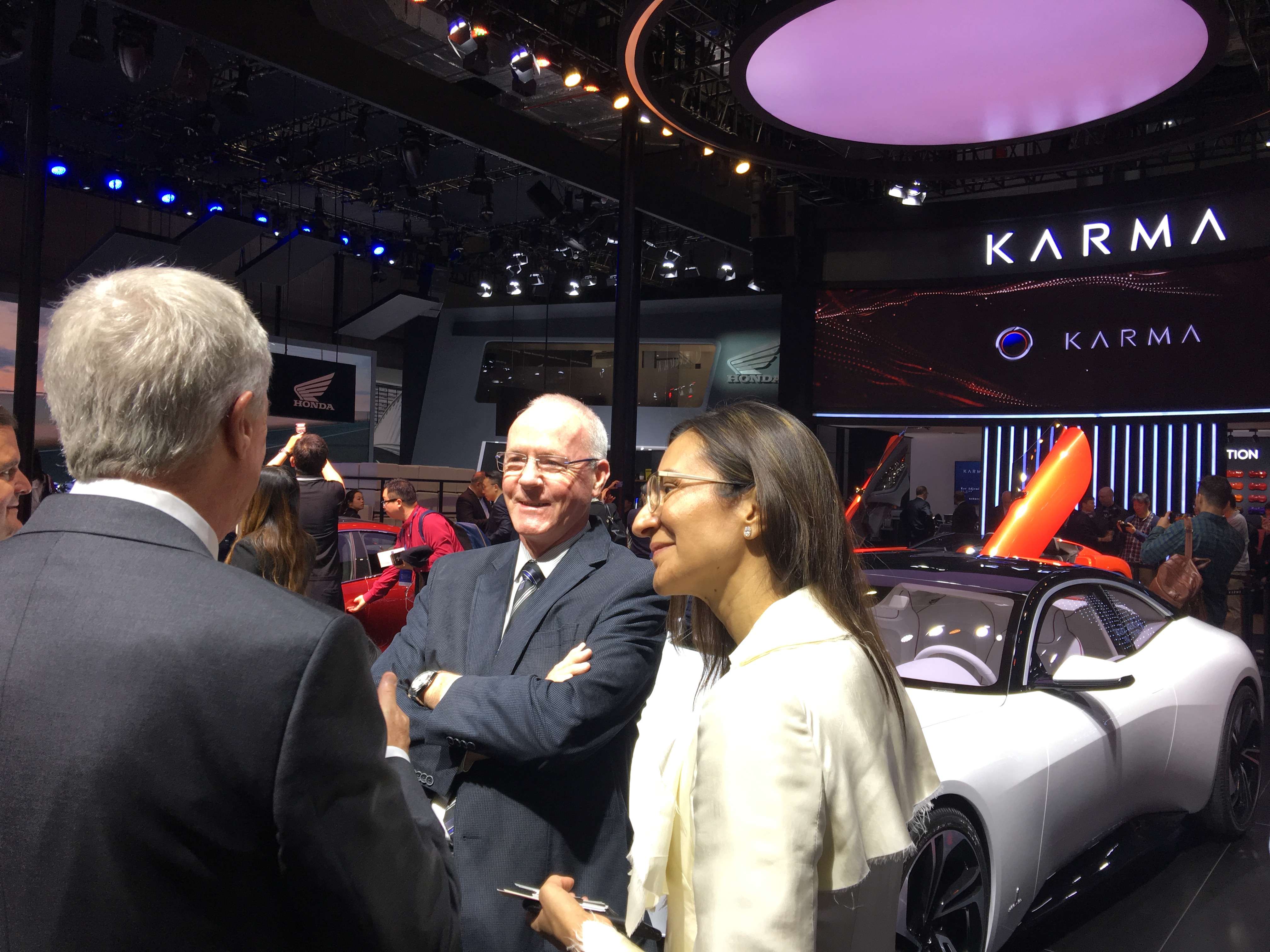 Vanessa Moriel, Managing Director APAC, LIASE Group with members of the Karma executive team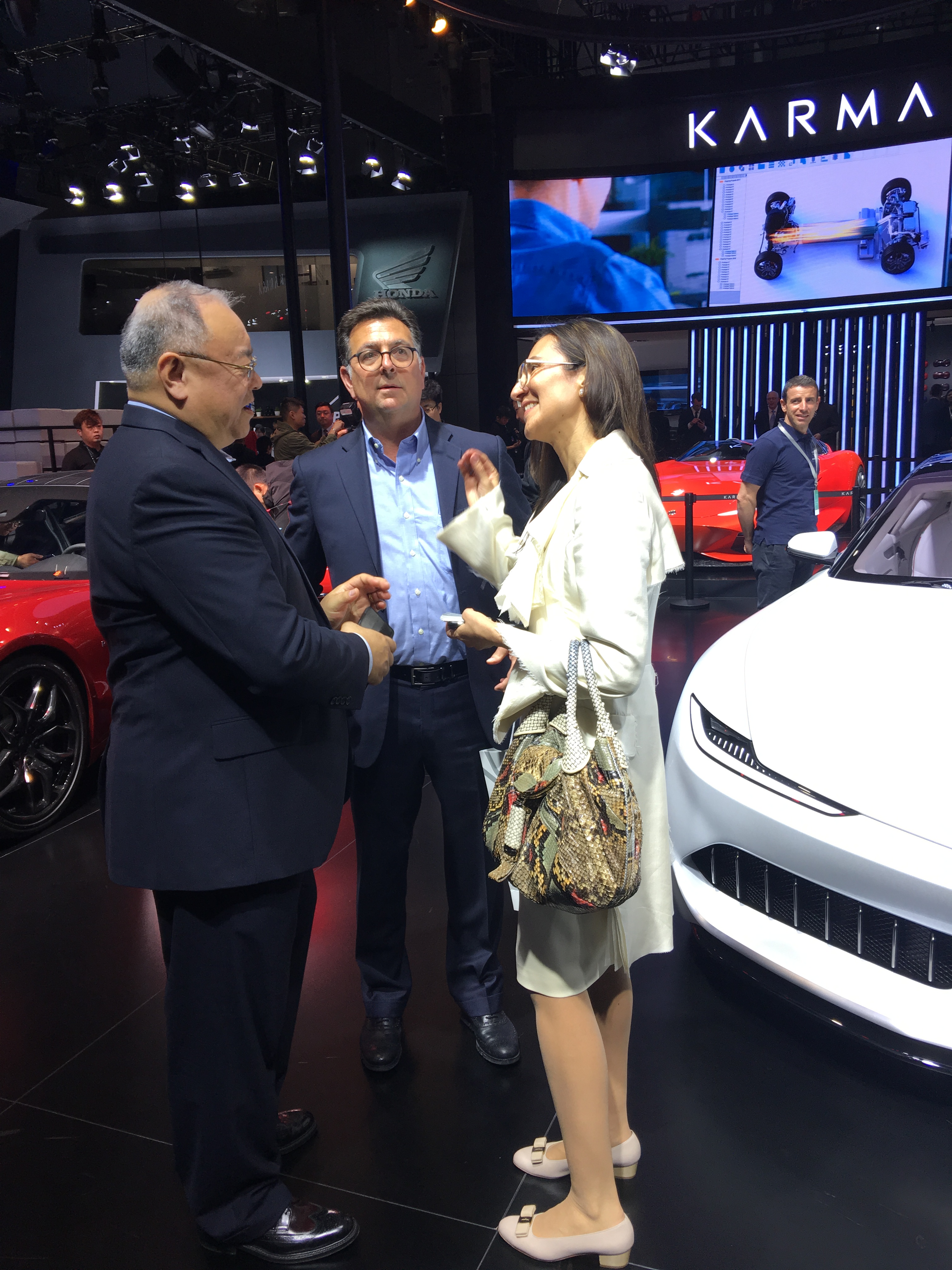 Vanessa Moriel, Managing Director APAC, LIASE Group with members of the Karma executive team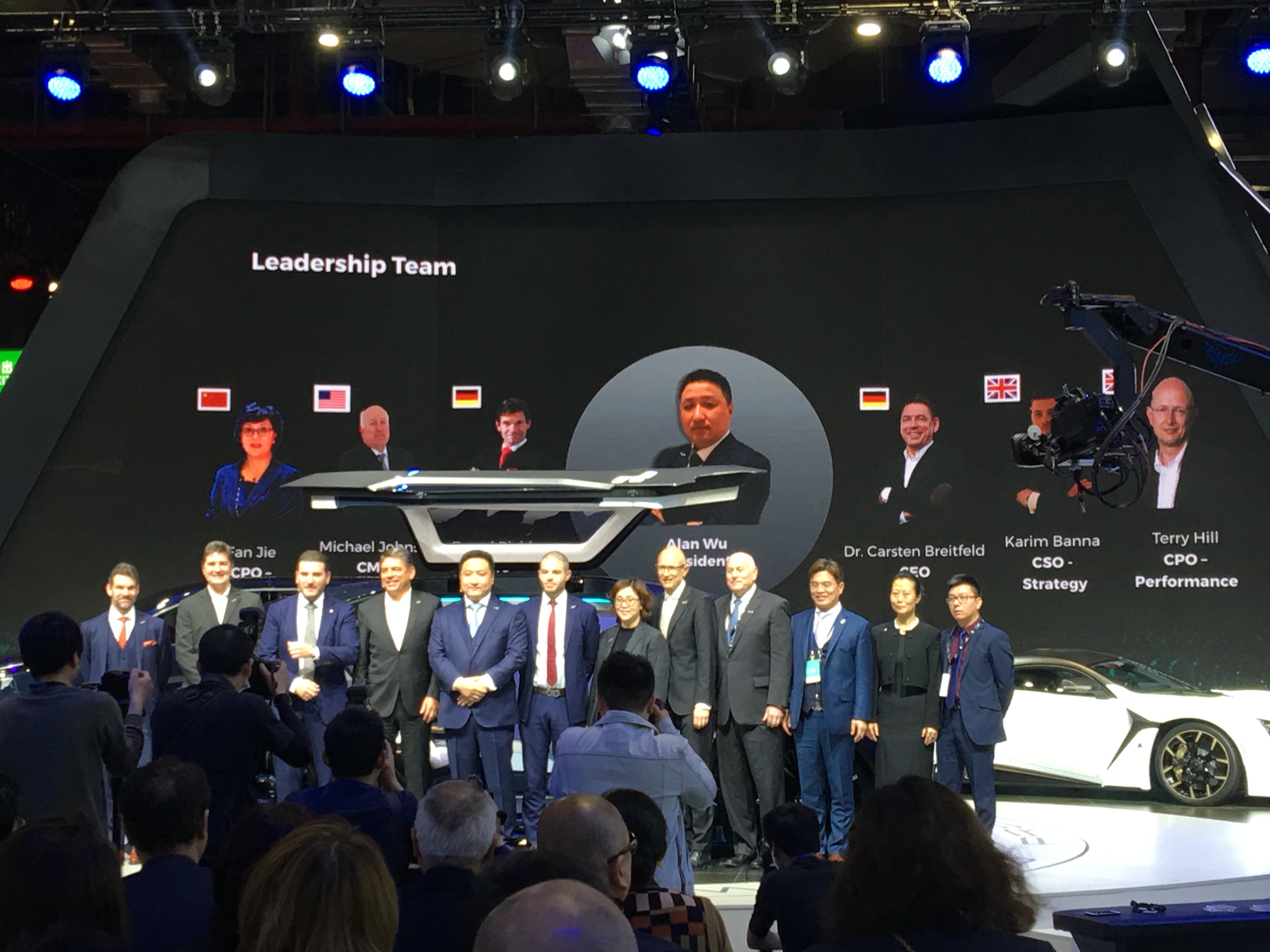 The Iconiq management team poses for a picture.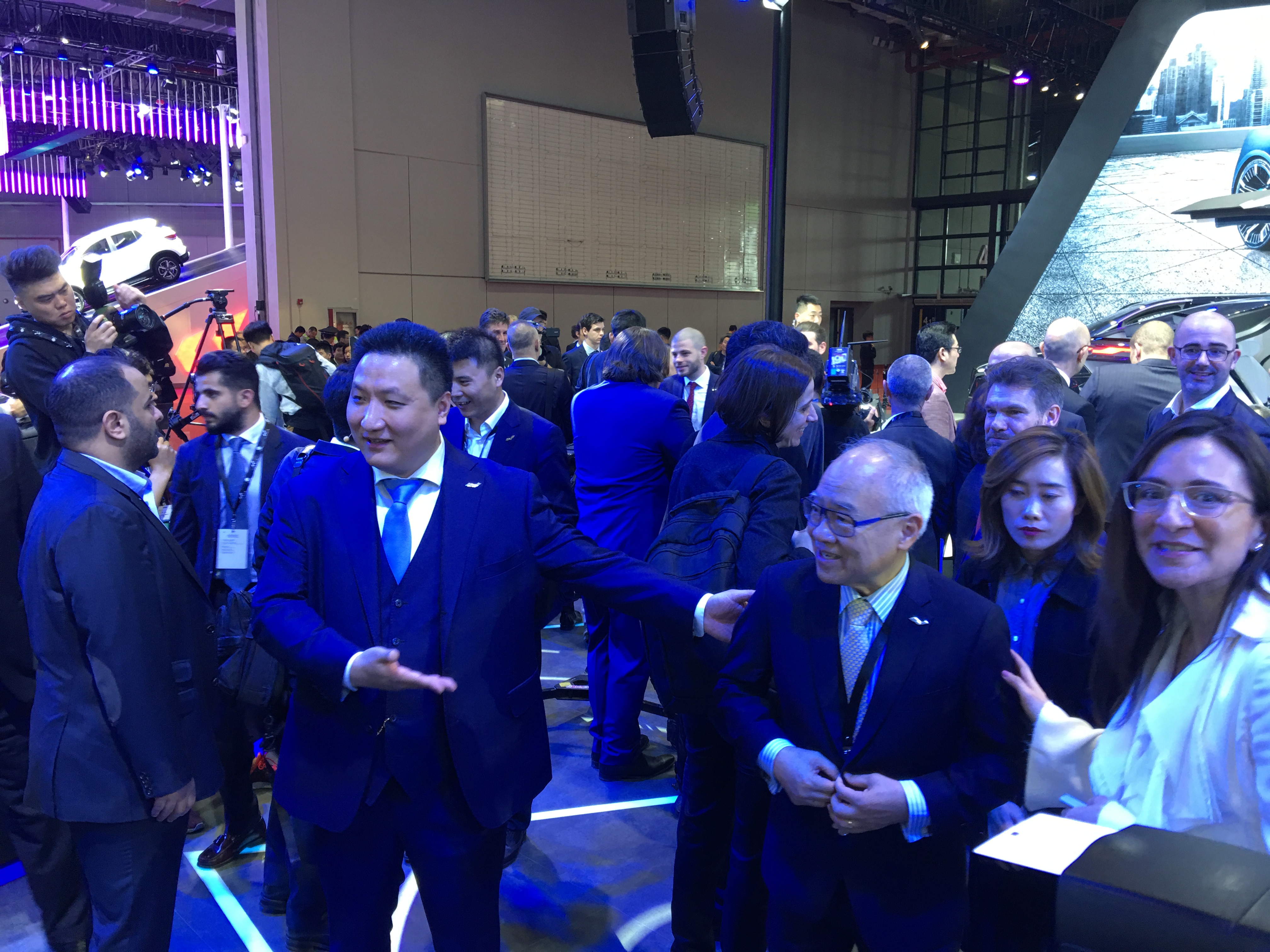 Vanessa Moriel speaking with members of the Iconiq executive team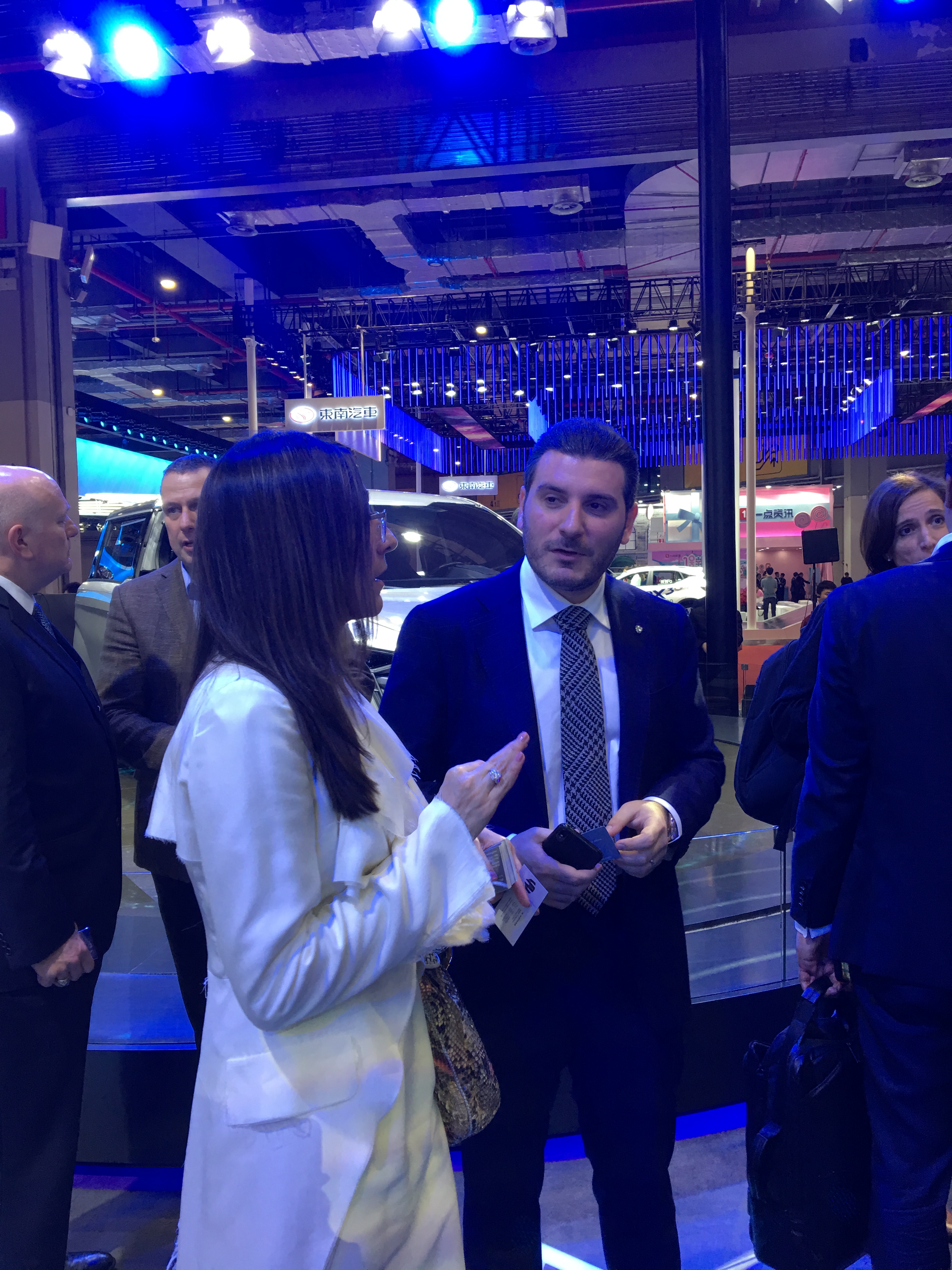 Vanessa Moriel speaking with members of the Iconiq executive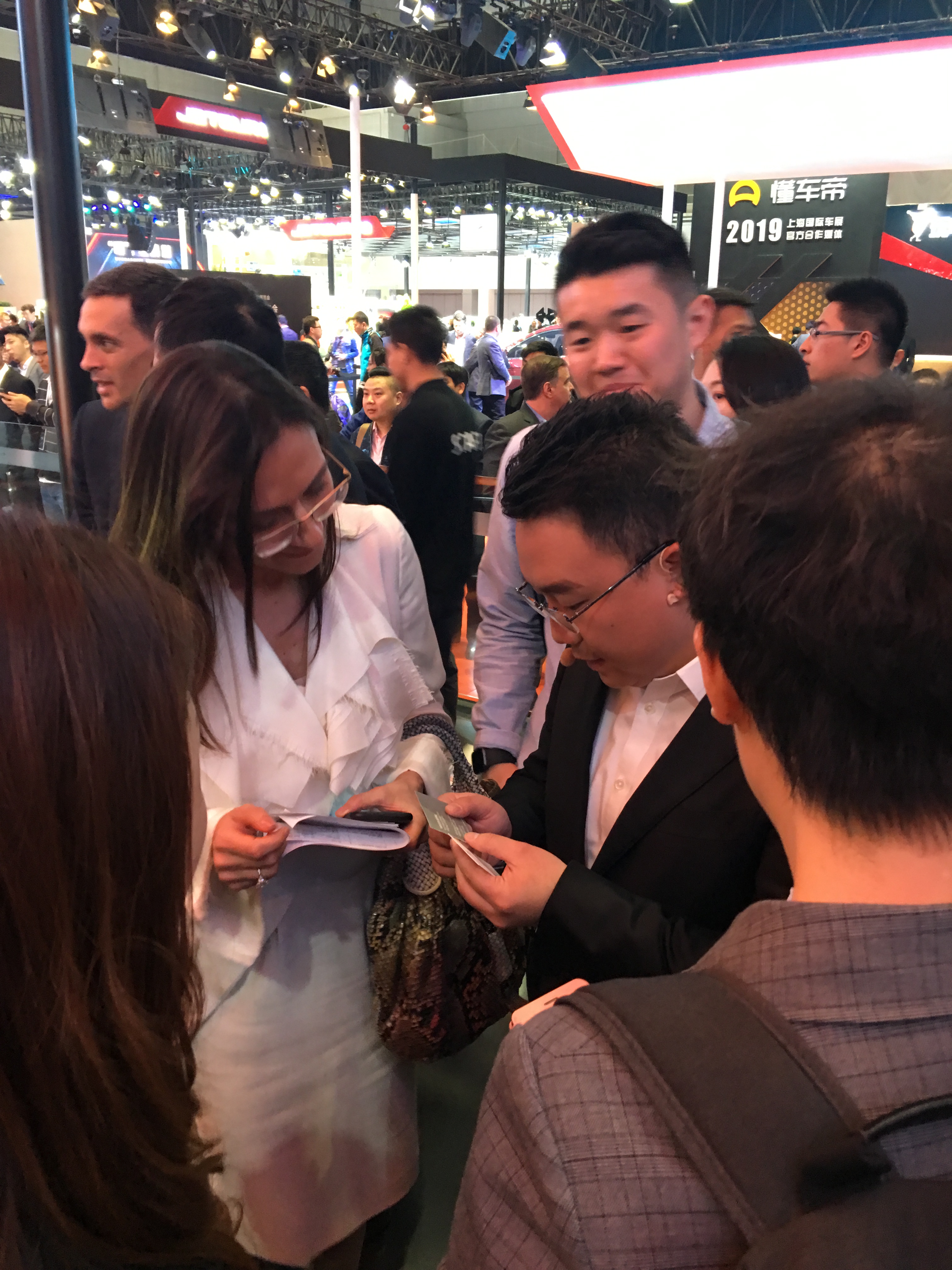 Vanessa Moriel exchanging with a Seres executive
Vanessa Moriel talking with a Seres executive
Vanessa Moriel speaking with an Aiways executive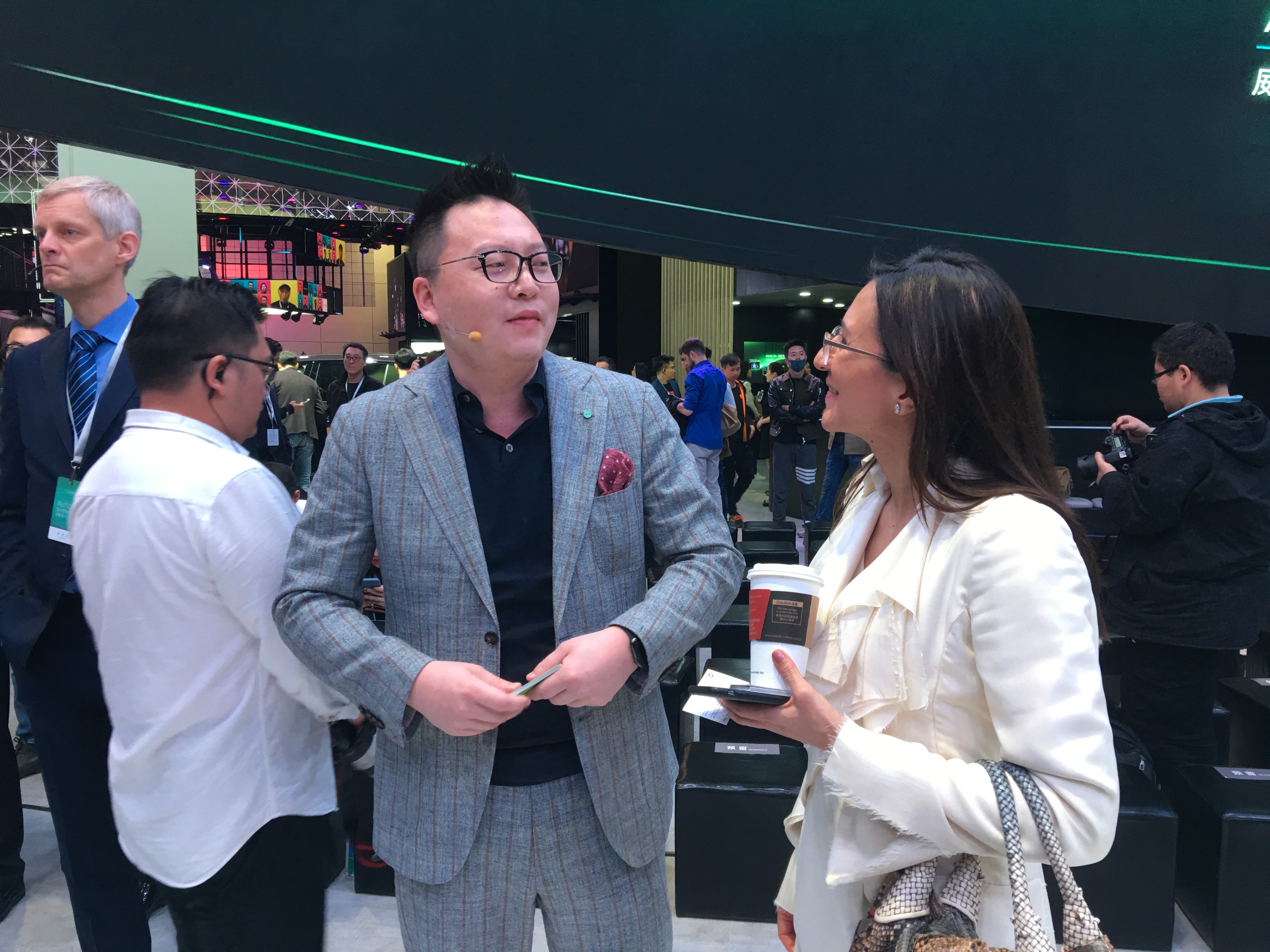 Vanessa Moriel speaking with Lobo Lu, Vice President of Strategic Planning, WM motor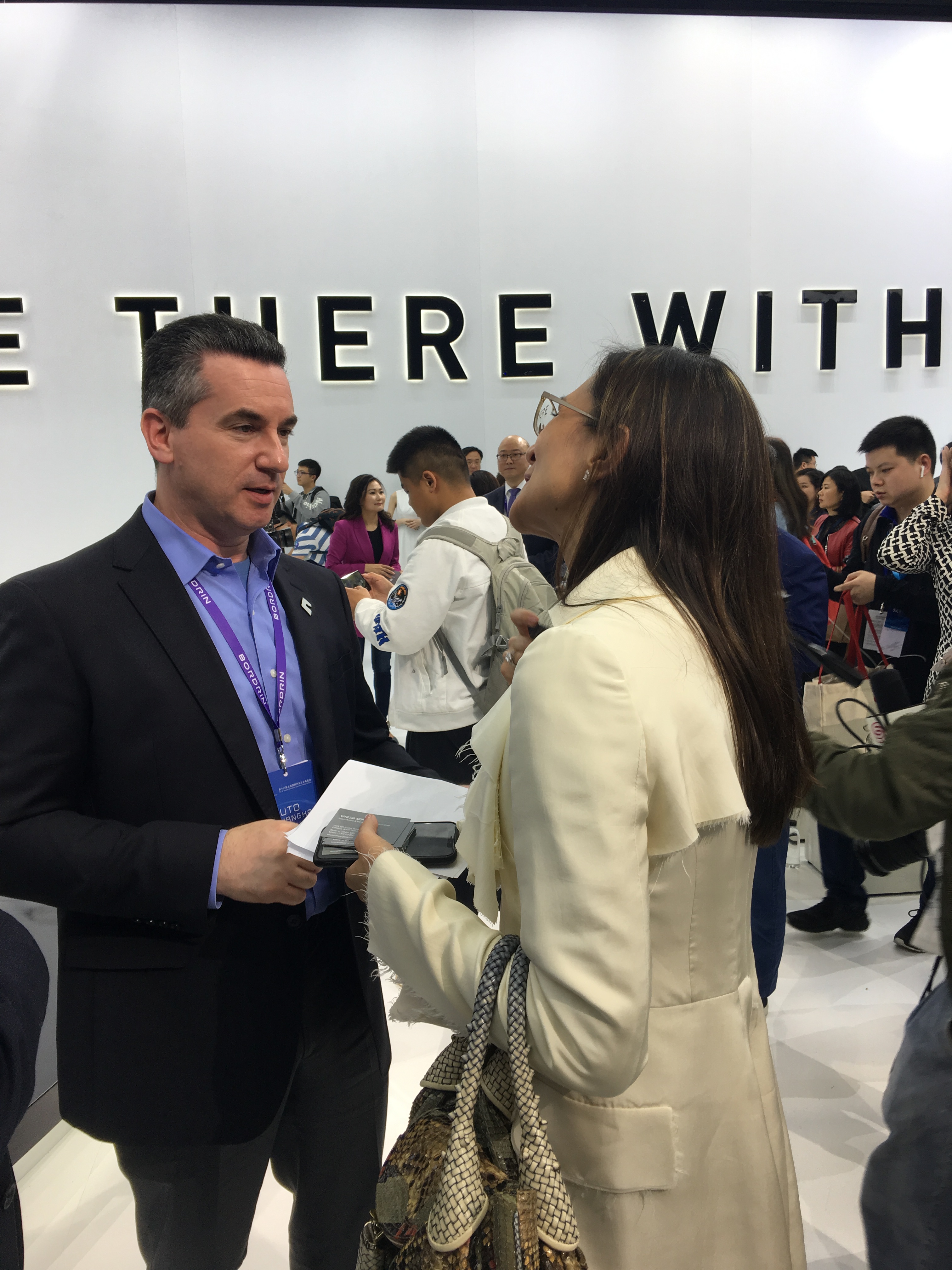 Vanessa Moriel speaking with a Bordrin executive
Vanessa Moriel and Great Wall Motor Senior executive