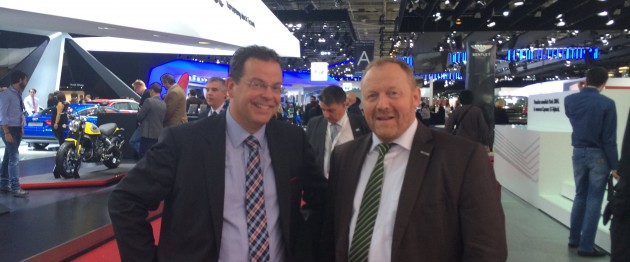 Summary:  Vanessa Moriel, LIASE Group Managing Director Asia Pacific and LIASE Group Board Member, together with Wolfgang Doell, LIASE Group President and Managing Director Europe, attended the Mondial De L'Automobile 2014 in Paris to meet and network with industry professionals as well as showcase the LIASE Group as a global leader in automotive talent management and development, succession, pipeline planning and HR business partnering.
Release:
Vanessa Moriel, Managing Director (Asia) and Board Member of the LIASE Group, and Wolfgang Doell, President and Managing Director of the LIASE Group (Europe), jointly attended the the Mondial De L'Automobile 2014 in Paris to meet with automotive industry experts and key decision-makers in some of the world's largest automotive organisations. With strong existing relationships throughout the automotive sector, both Vanessa and Wolfgang spoke to their network of contacts with the aim of understanding industry trends and identifying beneficial market opportunities for HCP and the wider LIASE Group.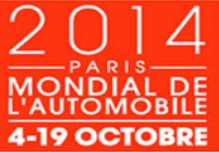 "Keeping up with industry developments by attending shows such as the Mondial De L'Automobile enables the LIASE Group to anticipate the future talent management and succession planning needs of many of the world's leading automotive companies," said Vanessa Moriel. "This particular show enabled us to identify market trends, innovative new areas of development and ultimately, network with an established group of like-minded automotive decision-makers and professionals."
            More than 260 brands from 20 countries attended the 2014 Mondial De L'Automobile in Paris in October. As the world's most visited auto show, this year's event featured a test track centre for electric and hybrid vehicles where over 10,000 test drives were taken throughout the event. This year's show also showcased a historical exhibition exploring the relationship between cars and fashion, exhibiting innovative new products from automotive companies across the world.
Other key highlights included the Motor Show workshops (organised by the French Automobile Manufacturer's Committee), which were attended by 700 participants over the 16 days. These workshops aimed to address economic, social and technical subjects which play a key role in automotive innovation and development via lively debate and input from industry experts.
While at the show, Vanessa and Wolfgang had the opportunity to attend major announcements by key industry players, as well as informal event where they were able to mingle with automotive executives at the global and regional level.
The exhibition included many of the world's leading automotive organisations such as Lamborghini, Nissan, Volkswagen, Ford and BMW and was heralded a huge success by event organisers.
Other Key Highlights from the show included:
Volvo announced its plans to use the XC90 to re-launch itself in the US market.
BMW showed a beautifully designed 2 Series convertible.
Mercedes-Benz showcased a B-Class compact people-mover, and the eye-catching AMG GT super-sports car.
Editors Notes:  The LIASE Group is a retained executive search and talent management consultancy, which specialises in the global automotive sector. Our expertise is our in-depth understanding of conventional and unconventional automotive companies with sector expertise including OEM's, importers, auto financing, auto leasing, auto dealers, private equity firms and tier 1 suppliers.
PR Contact: Vanessa Moriel, Managing Director Asia (Tel: +852 2840 0406) / info@liase-china.com).
The 2014 Mondial De L'Automobile Paris