Adam Pumfrey

Managing Director UK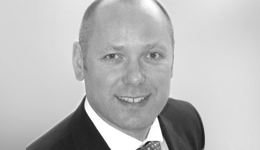 Adam Pumfrey is Managing Director of LIASE Group (UK). He has considerable experience in executive and senior level recruitment across all functions for automotive and related businesses.
He joined the LIASE Group in 2016 and is based in London. Adam is particularly keen to improve diversity in the automotive workplace in particular gender, where he is involved in a number of industry initiatives.
His automotive industry experience covers a broad spectrum of activities at board level from General Management, Sales Operations, Aftersales, and Marketing and Fleet Sales. His past experiences have seen him work for major automotive OEMs such as Ford, Lotus, Mazda and the Fiat Group. In addition, he has created a B2B online automotive business which he successfully took to market and sold.
Adam has previous executive search experience with Norman Broadbent and Adderley Featherstone. More recently, he was COO for Courland International where he worked with clients across the automotive sector.
Adam is a graduate of Loughborough University, where he received his MSc in Retail Automotive Management in 2008.
Our business is based on trust. That is why we only use your confidential information for the purposes of conducting the assignments. We only disclose your information to other team members supporting the specific assignment, or candidates who need to know the information. Feel free to contact us.