Francisco de Regil

Managing Director Mexico, LIASE Group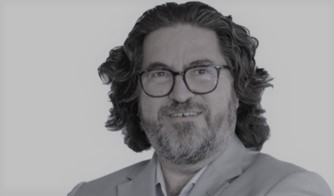 Francisco (Paco) de Regil is a leader with more than 30+ of leadership experience who has lived in Shanghai, Paris, São Paulo and Mexico and has been responsible for Human Resources in global and regional scopes.
He began his career as manufacturing engineer and had a fast moving career in Supply Chain to become plant manager of one of the largest facilities in Schneider Electric, obtaining the recognition as the top factory worldwide during the third year in the role.
After spending more than 18 years in Manufacturing he made a career transition to Human Resources, where he spent more than 10 years in different leadership roles in México, China and Brasil.
While living in Shanghai, he worked with the local teams in the attraction and development of Industrial leaders at the time he worked with global teams in developing experts around the globe. He later spent two years in Europe developing the Shared Services Center for Human Resources to provide services to more than 80,000 employees based in the EMEAS zone.
During the time he worked for Southamerica and Mexico he was part of the executive committee of those zones.
Paco has a BS degree in Mechanical and Electrical Engineering from Universidad Iberoamericana in Mexico City and has studies in Advanced Management from IESE Business School. He is an International Certified Executive and Career Coach by the Certified Coaches Alliance.
Our business is based on trust. That is why we only use your confidential information for the purposes of conducting the assignments. We only disclose your information to other team members supporting the specific assignment, or candidates who need to know the information. Feel free to contact us.