John Bukowicz

Managing Director The Americas, LIASE Group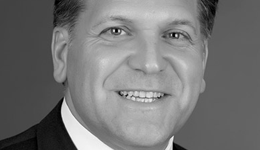 John is a respected and recognized leader in the international and U.S. executive search industry where he has more than 33 years of experience. He has successfully performed over 500 high-level searches with clients ranging from large international conglomerates to closely-held and highly profitable corporations.  His expertise encompasses the Automotive, Emerging & High Technology, Consumer Products, and Industrial sectors.
In addition to his current role, John was Senior Vice President & Managing Director of an international retained search firm with offices across 42 countries. He also worked in public accounting and in management positions at both domestic and international corporations.
A frequent lecturer, recognized industry resource, e-business interviewee and insightful speaker; John has received excellent reviews for his advice on succession planning, executive recruitment, and retention. He serves on a number of educational and community development boards, as well as professional groups and advisory committees.
John earned an MBA in Finance, a second Master in Information Systems, a BA in Computer Science and a BS in Accounting – all from Wayne State University.
Our business is based on trust. That is why we only use your confidential information for the purposes of conducting the assignments. We only disclose your information to other team members supporting the specific assignment, or candidates who need to know the information. Feel free to contact us.