Vanessa Moriel

Managing Director & Board Member, LIASE Group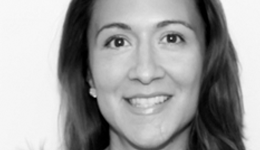 Vanessa Moriel is a global citizen whose views on cultures and worldwide business practices have been greatly influenced by her engineering education & her international work experiences. Vanessa has had an exceptionally unique and blended career that includes her studies in Mexico, Canada, Switzerland and Germany; combined with working in Germany, the UK, Mexico, and across South America for various industries before beginning her career in executive search in Shanghai and Hong Kong in the early 2000's. Vanessa has built her career around understanding the local Chinese business environment and bridging the gap that exists with foreign businesses operating throughout China.
Over her career, Vanessa Moriel has gained the technical and business knowledge that allow her to understand the complexities of the automotive & industrial sectors. She previously worked as a consultant in South America with the London Consulting Group, getting hands-on experience with the whole range of activities in B-to-B and B-to-C companies: from sourcing, manufacturing, and quality systems; to engineering, supply chain and sales. Vanessa also worked as a Project Engineer for Schlumberger Germany and as a Financial Analyst with Fritolay (Pepsico) in Mexico. These experiences have given her the insights to understand the intricacies of technologically advanced engineering projects and complicated business operations reaching across borders.
Vanessa Moriel studied Biochemical Engineer at the Institute of Technology and Superior Studies of Monterrey. She is fluent in German, Spanish and English.
Our business is based on trust. That is why we only use your confidential information for the purposes of conducting the assignments. We only disclose your information to other team members supporting the specific assignment, or candidates who need to know the information. Feel free to contact us.