Vanessa Moriel

Managing Director & Board Member, LIASE Group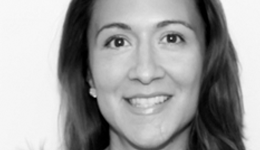 Vanessa Moriel is the co-founder and board member of LIASE Global a Mobility and Technology Executive Search company which advises fast growing companies and ventures across the world.  She has worked and lived in Germany, China, Hong Kong , US and South America having gained in-depth global experience in Automotive, Technology, Industrial and Oil & Gas industries. She has an outstanding track record working closely with stake holders, board members and CEO's to achieve outstanding business growth and successful turnaround goals by adding value in recruiting and onboarding great talents for those missions.
Her main clients are global electric vehicle companies, automotive OEMs & suppliers, mobility service providers, EV battery, EV charging infrastructures, advanced technologies suppliers, embedded software systems providers, fleet technology, fin-tech, SaaS platforms, IoT, online added value start-ups.
Prior to founding LIASE, Vanessa has founded Human Capital Partners a leading Executive Search Firm in Shanghai with focus in China and Asia Automotive & Industrial sectors.  She previously worked as a consultant across Central and South America for London Consulting Group (restructuring & re-engineering of manufacturing companies).  She was a field engineer for Schlumberger Oil Field Services (Coil Tubing) in Germany.
Her passion is to impact the world by matching great talents with mobility & technology ventures, in order to lead the transformation towards sustainable technologies, turn customer's visions into reality and to improve people's lives.
Our business is based on trust. That is why we only use your confidential information for the purposes of conducting the assignments. We only disclose your information to other team members supporting the specific assignment, or candidates who need to know the information. Feel free to contact us.