Victor H. Doolan

Non Executive Board Member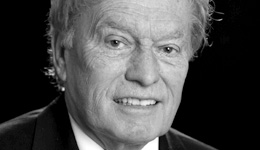 Vic Doolan started his career as a banker in the City of London and held senior banking positions in East and South Africa. In South Africa, he specialized in Automotive Financing and Leasing. After serving as Finance Director with an engineering company, he joined British Leyland in 1970. During his 8 years at BL, he was Head of Finance, Purchasing, Logistics and finally Sales. In 1978, he joined BMW as Board Member for Sales, Marketing and Aftersales for South Africa. During the 8 years he served in this capacity, BMW's market share grew from 1 to 6 percent. He was promoted to CEO of BMW Canada in 1987 and established BMW as Canada's leading luxury brand. In 1992, he became President of BMW North America. During his tenure as BMW President North America, sales tripled and the strong foundation of its current leadership was established. In late 1999, he joined the Ford Motor Company as Executive Director of the Premier Automotive Group and later as President and CEO of Volvo North America, leading them to all time record sales. Since 2005, he has been an Independent Director of Sonic Automotive Inc., a leading Automotive Retailer in the USA with 100 retail outlets representing most leading Automotive Brands.
Our business is based on trust. That is why we only use your confidential information for the purposes of conducting the assignments. We only disclose your information to other team members supporting the specific assignment, or candidates who need to know the information. Feel free to contact us.