Wolfgang Doell

President and Managing Director Europe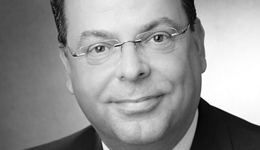 Wolfgang has over 26 years of experience as a sourcing specialist and executive. Throughout the course of his career, he has accompanied around 500 national and international search candidates in almost all functional areas of the automotive and manufacturing industry.
Wolfgang began his career in the marketing department of a publishing house before moving to a position in strategic planning at a major German trading company. He then spent 14 years with Heidrick & Struggles, where he was a core member of the Automotive Practice Group and the Managing Director of a wholly-owned subsidiary before working as a General Manager with Deininger Consulting.
From early 2005 to mid 2012, he was the CEO and co-founder of the German Courland Organization, simultaneously serving as a member of the Executive Advisory Board.
Wolfgang studied Business Management in Frankfurt (1986) and completed a part-time MBA in England (1997). In 2010, Wolfgang was ranked as one of Germany's most influential search consultants in the automotive industry (Wirtschaftswoche No. 41, October 2010).
Our business is based on trust. That is why we only use your confidential information for the purposes of conducting the assignments. We only disclose your information to other team members supporting the specific assignment, or candidates who need to know the information. Feel free to contact us.